Folk Art | Big & Fancy!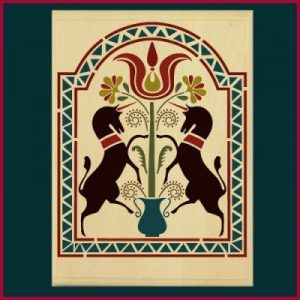 Check out our new Unicorn Folk Art Stencil. Design measures 10.9″ X 13.6″. This beautiful, emblematic stencil adds a noble and striking air to any room or art project. Here's what it looks like on a wood panel wall hanging.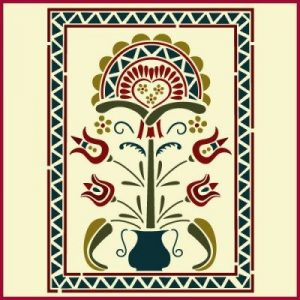 Another installment in our new large, stately Folk Art format, our Folk Art Flowers 1 Stencil is a great complementary piece to the Unicorn Folk Art Stencil. Design measures 12.5″ x 9″.  This stencil design captures the beauty of our folk art in a larger, more formalized style.
Kitchen & Garden | Herbs and Vegetables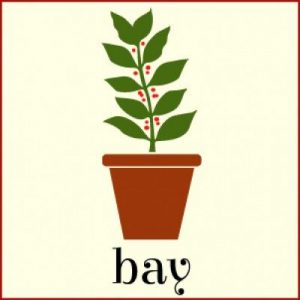 Our Bay Herb Stencil with bay leaves and berries is a fun stencil to use in your kitchen, pantry, greenhouse, home, and much more! Design measures 3.25″ x 9.3″.  This design includes the word "bay" in a cute font below the image. Be sure to check out our other complementary herb stencils!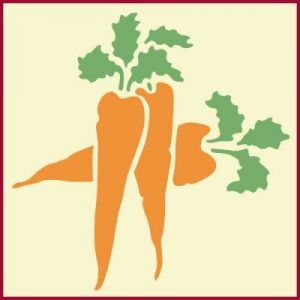 Our Carrot 2 Stencil has a lot of character! Design measures 10.3″ x 10″. This design features a trio of carrot friends lounging around, ready to be stenciled onto any number of projects and surfaces. See our Peter Rabbit Stencil Collection for an additional Carrot stencil.
Coming Soon:
More herb stencils, animals, birds, bamboo, flowers, vegetables, leaves, and lots of Rosemaling designs!
Here is our blog post on How To Stencil.
Happy Stenciling!